You can work miracles when you love what you do!
Especially when women trust you for the most important moments in their lives, where there will be plenty of people around to see and admire them: such as their wedding day makeup.
Professional MUA (make-up artist) Anna Markou also managed to stand out because, with her professionalism and dedication to each woman, she "listens" to their needs and wants, resulting in the impressive makeup that you often admire!
Interview with Marina Abraham
Photos: Barbara Pourouti
She picks up her brushes and creates. Because makeup is an art and nowadays, of the utmost importance, as it can bring out the most beautiful features of any woman.
Mother, professional MUA and above all, a woman: Anna Markou, knows all too well how to make every woman look beautiful every day!
The world of make-up is magic. How would you describe all that you experience with women every day?
It is important that women trust you for the highlights of their lives. You are also contributing to make their wedding or whatever is special about them, unforgettable. Makeup is of the utmost importance to every woman. It definitely hides a magic and when you are a part of this world, it makes you reveal your real self.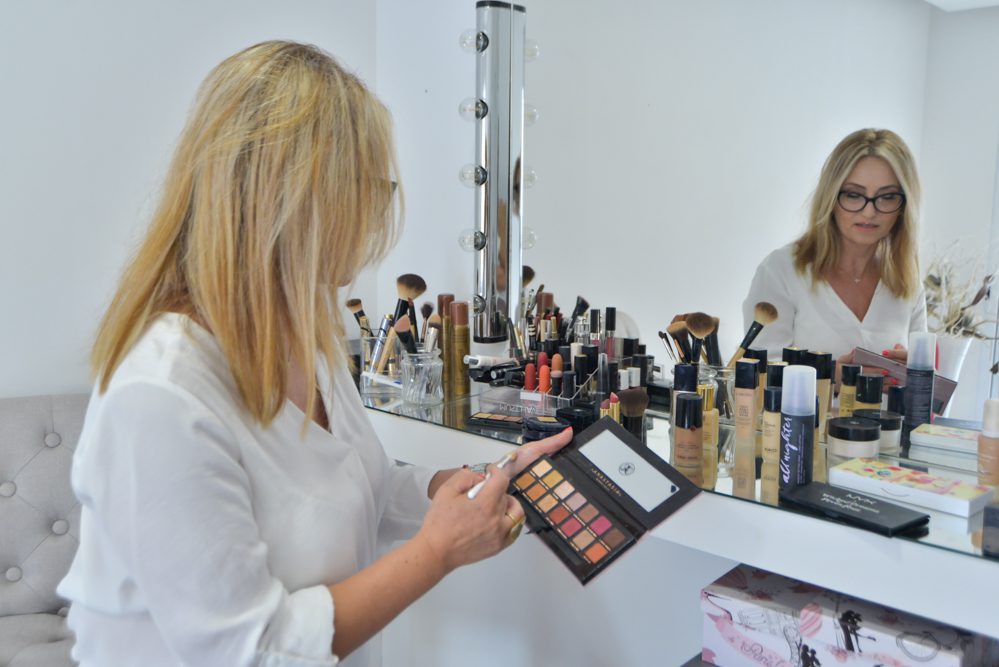 What makes a makeup look special or does it make a woman look more beautiful?
First of all, the most important thing for any woman is to feel herself. It is the job of every professional MUA to identify and focus on her beautiful features. Simple makeup always gives the amazing result that every woman wants to see in the mirror. That is, the result emphasizes her beautiful face and does not alter it. What has always been is still true, natural beauty is everything!
Bridal makeup: that in itself is an important chapter. How does it all start?
Each bride is especially important to me. So, it's essential that I spend time with her, get to know her, see what suits her together, what she likes, what expresses her style and what doesn't. Initially we will enjoy a cup of coffee and chat, for me to see more of her personality. There are romantic women, more dynamic brides. Character also represents a woman's makeup. It also matters what the wedding dress will look like, what the wedding decor will look like. In that way, the whole result will be harmonious.
Have you got any brides who wanted to be really 'extra'?
The truth is that lately, not so much. The girls want and prefer to be themselves, and from my experience so far, this always gives the best result.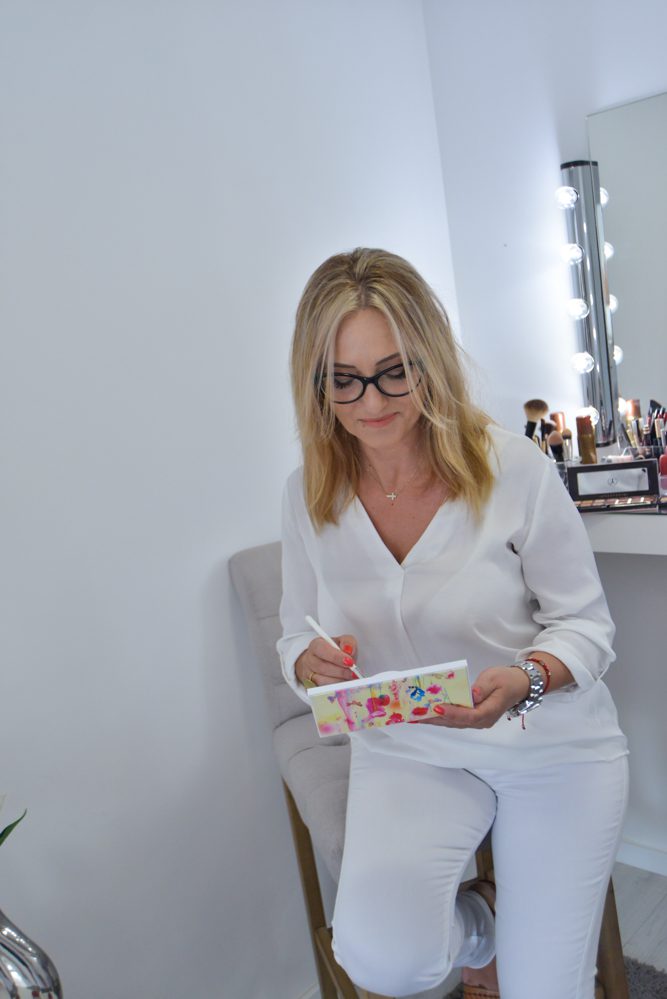 Share with us a summer makeup secret that every woman needs to adopt.
For evening makeup and beach bar hopping, I would definitely recommend Jennifer Lopez lashes. They leave a natural feel and impressive effect. Combine them with coral lipstick on the lips and a little blush. It is the perfect makeup for all hours.
Nowadays, many women wear make up to go to the beach. What do you suggest in this case, in order for them not to overdo it?
A tinted sunscreen and again, trust the coral lipstick. Also do not forget to wear your favorite waterproof mascara.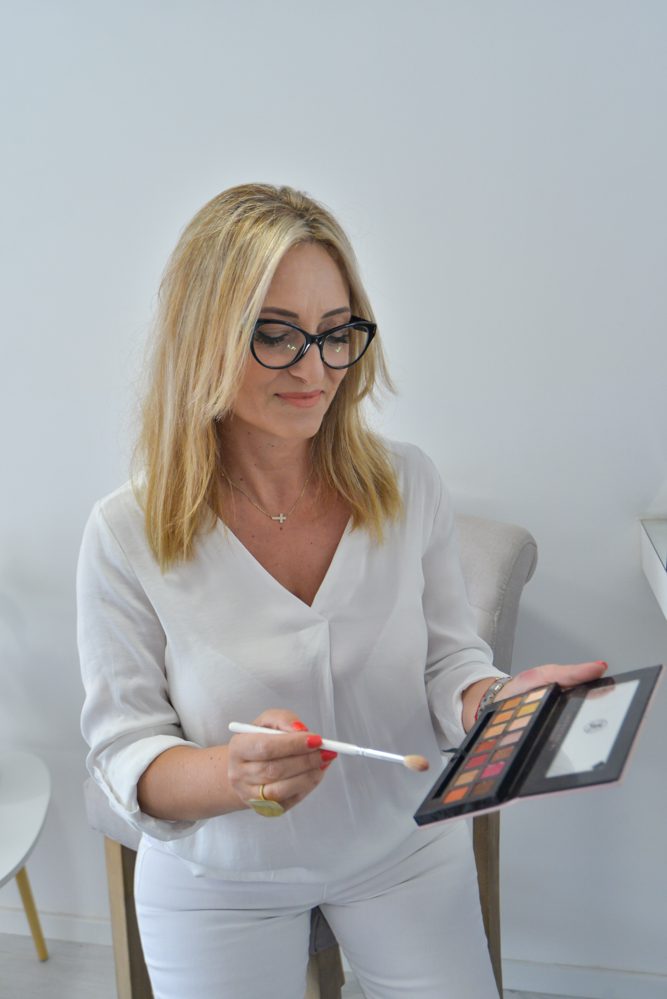 What are the colors that suit all women?
Earthy colors, like pale pink.
What do women want more nowadays?
Shine and more shine!
What is your conclusion? Is every woman beautiful?
Every woman has her own beauty. She should identify her strengths and emphasize them. We all have something we like and don't like. Better to focus on what we like.
What are the two do's and don'ts that you recommend in makeup?
Be natural. Always choose the foundation in your natural skin color and beware of the contrast between the face and neck. Always use sunscreen, since we live in our beautiful Cyprus, and never forget to moisturize the face. Also, do not use heavy makeup in the morning.
What is the secret that will turn a tired face into a glowing one? It has happened to all of us: to have somewhere to go and feel the tiredness on your face!
In this case, we must have a good face mask at home. Within 10 minutes it can renew and stimulate our face.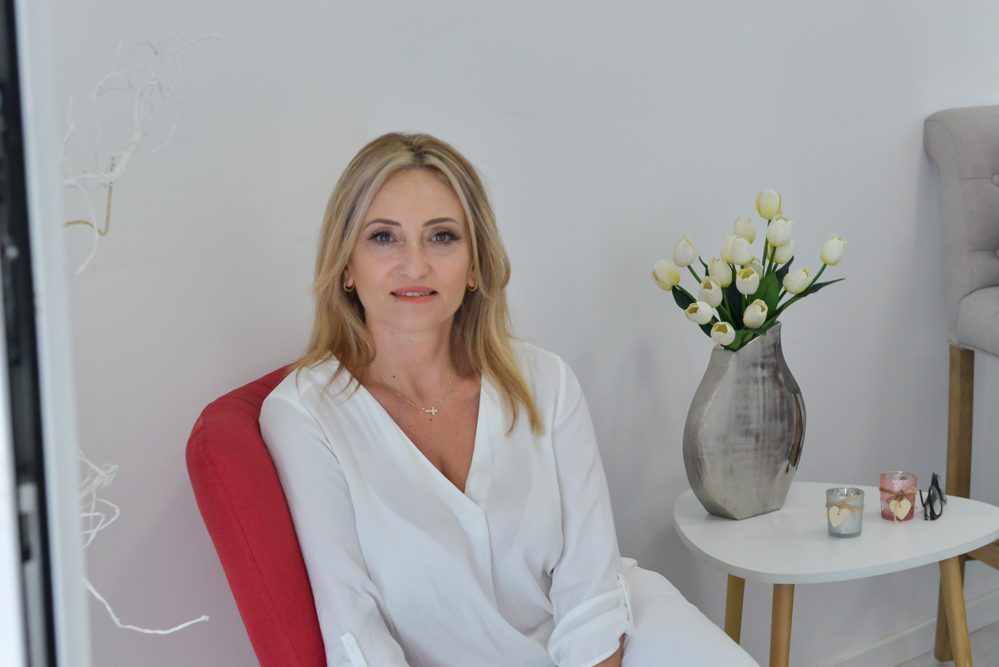 Is there the 'right makeup' for every age?
Of course. For women over 40, I recommend avoiding heavy makeup and intense shadows. For example, dark blue is a hard color and will not give us the desired result. Better choose shades that suit us at every age.
How can a woman contact you, to book a makeup appointment?
On my professional phone number, which is 99118660. We will book our appointment, have a chat, rehearse and end up with the perfect makeup for each woman.